Welcome To The Creche
Outdoor
Activities
care like mother
Water Fun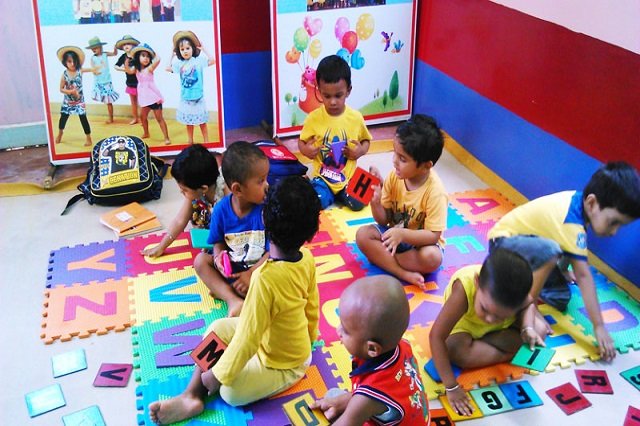 Indoor fun with learn
Our Uniqueness
The uniqueness of The Creche
We meet the priorities' expected by the parents;Our emphasis is on safety, care, nutrition and growth.The promoters are well qualified with credible background.The nursing staff have a average experience of 12 years.Average teachers and coordinators are specialist in child psychology and constantly in touch with paediatricians and doctors.
Location advantage: Close to National Highway and JANPATH ROAD - easy accessibility
Nearness to health care centre: We are 50 yards away from SPARSH hospital
No extra charges: We donot charge extra for home work assistance, functions, events and activities like art, craft, dance, drama etc.
Minimal holidays: We have holidays of Average, 20 days in a year with long working hours
Quote of the day

Children must be taught how to think, not what to think.
Margaret Mead, cultural anthropologist
Dedicated to India, by small kids of our Creche.
Latest Events
Friday March 24
Fete Day 2017
Latest News
'The Creche' Celebrated Annual Sports Day-2019
The much awaited Annual Sports Day was celebrated with great zeal, enthusiasm and frolicsome atmosphere at 'The Creche', Bhubaneswar.
---
Christmas Fest Celebration at 'The Creche'
Christmas is a great festival of the year and it is also known as the ,Feast day of Christ. It is celebrated as the Christmas Day every year on 25th of December. 'The Creche', also celebrated the birth of Jesus Christ in a grand manner with kids and their parents at 'The creche', Bhubaneswar.